karmalife body by your dna
Vision
"Creating a world where everyone knows their unique genetic makeup and takes smarter, more powerful lifestyle decisions for a healthier, happier life."
We launched our DNA testing lab in 2008 in Canada. We saw enormous potential for new DNA technology to help support people's health and wellness, particularly in the areas of diet and fitness. We were a pioneer in applying leading edge gene research to develop targeted gene panels to enable people to take power over their health by understanding their unique genetic makeup.
We have been providing personalized testing and professional support since then to help people make better decisions about their health. We have many years of experience in developing diet and fitness programs for people tailored to their unique genetic makeup. We know you can have a happier and healthier life by understanding your DNA.
Our Vision
Creating a world where everyone knows their unique genetic makeup and takes smarter, more powerful lifestyle decisions for a healthier, happier life.
Our Values


Purpose – We want to make a difference in your life
People – We are respectful and caring
Passion – We love what we do
The complete sequencing of the human genome was mapped relatively recently in 2003. DNA testing has rapidly evolved with improved genetic testing technologies that can now sequence many genes quickly, reliably, and economically.
Our lab uses advanced genetic testing technologies (TaqMan® OpenArray platform for genotyping and mass spectrometry) and custom software to identify and assess almost 500 genetic markers involved in many essential biological processes.
The lab takes scientific gene research and creates custom gene panels and reports to provide you with a picture of selected genes and genetic variations that have been proven to impact health. By knowing your genetic variations, you can learn where you may be predisposed to good or poor health related traits, and can take proactive steps to enhance wellbeing. It highlights how healthy diet, nutrition and exercise, can change or improve how your DNA functions. You receive personalized reports that show your unique gene composition and how it connects to lifestyle factors such as nutrition, fitness, health and disease.
We provide the utmost privacy and confidentiality of your information. We are not in the business of selling data. We are in the business of helping people live a healthier life using personalized, science-based information.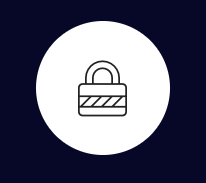 YOU CAN AND WE CAN HELP YOU!
Contact Us Today
Worldwide Services Available